You can easily upgrade your plan with just few easy steps and be on your preferred plan real time.
To upgrade your plan, you can follow the steps below:
Log in to your Osortoo Account.
After logging in, please click the human logo beside your name on the top right portion of your Osortoo Dashboard.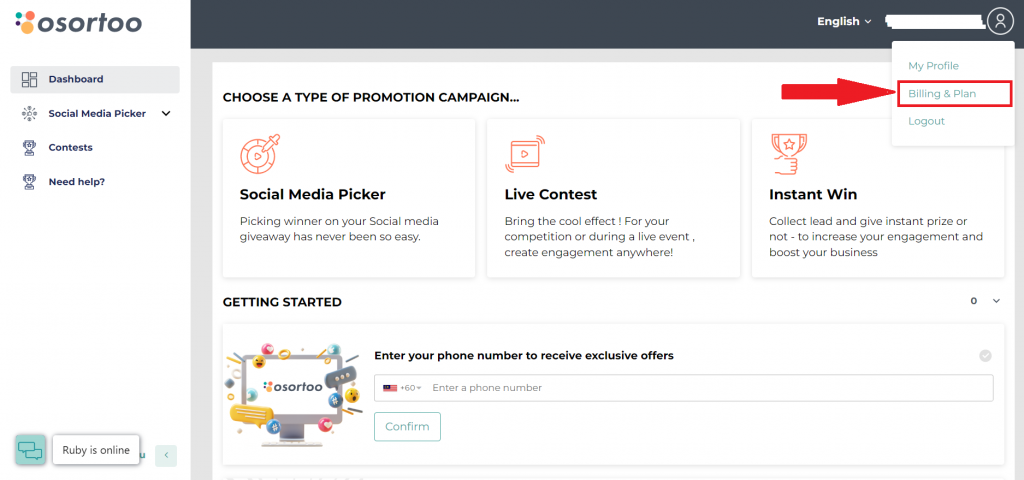 3. Then you will be routed to a Billing & Plan page, from Plans, you will see Upgrade. Kindly click upgrade.

4. Then select a plan you preferred. You can also choose Monthly, Yearly and Bi-Yearly from the options.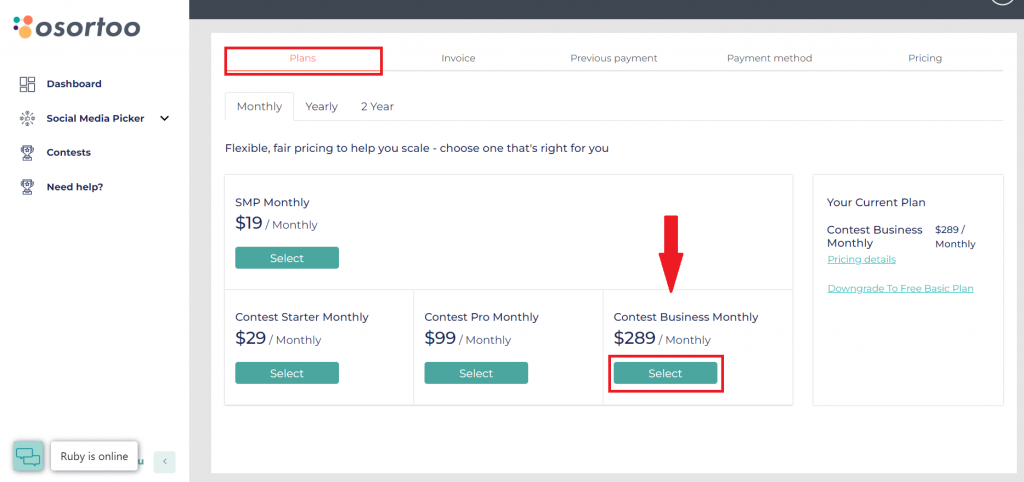 5. After selecting a plan, you will be routed to the Checkout page asking you to pay either by credit card or Paypal.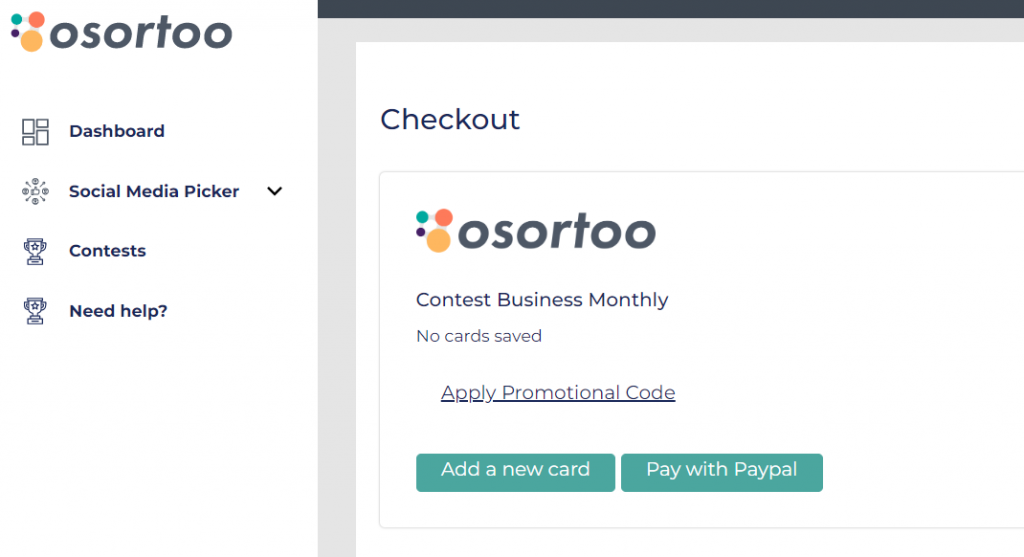 6. There will be a pop up screen if you add a new card for Credit card payments, and/or you will be routed to a different page if you selected Paypal payment.
7. After adding the payment details, you will see a pop up message saying that the plan change has been completed.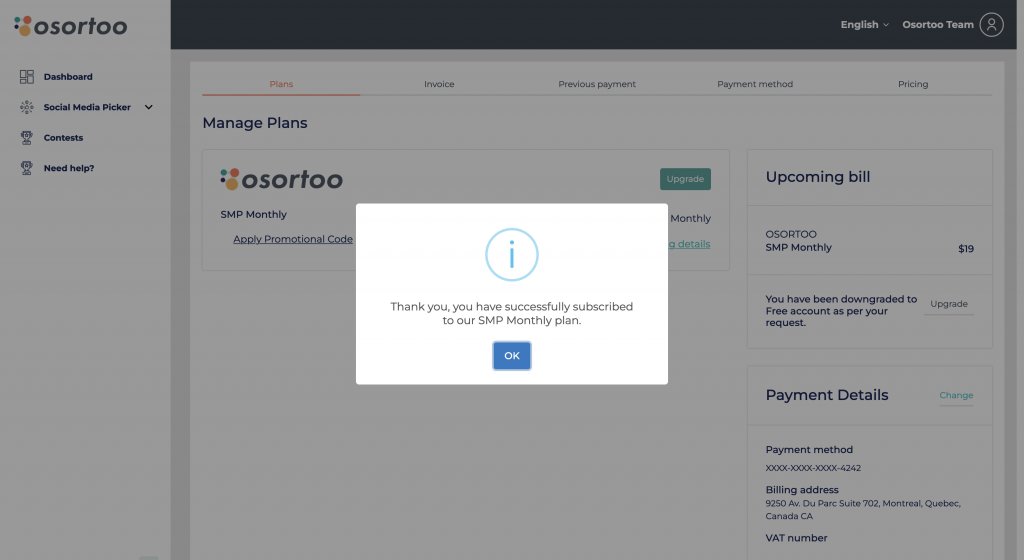 8. You are all set. A new plan is now active on your Osortoo account and you can already use all features available to the new plan subscribed real time!
Was this article helpful?