Deleting account in Osortoo is easy with just 4 steps. To delete your account, you can follow the instructions below:
1- Log in to your Osortoo account and click the human logo to select My Profile.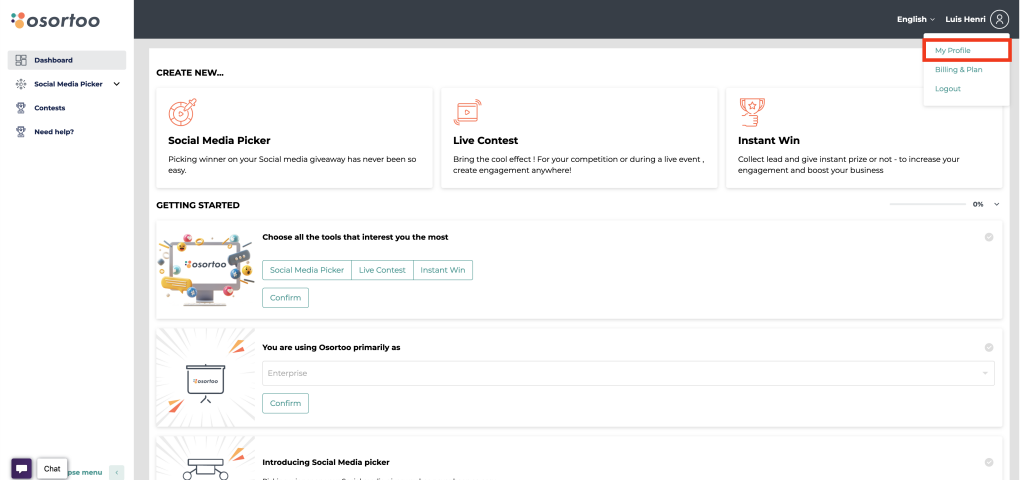 2- You will be routed to your Profile screen and then click Account Settings.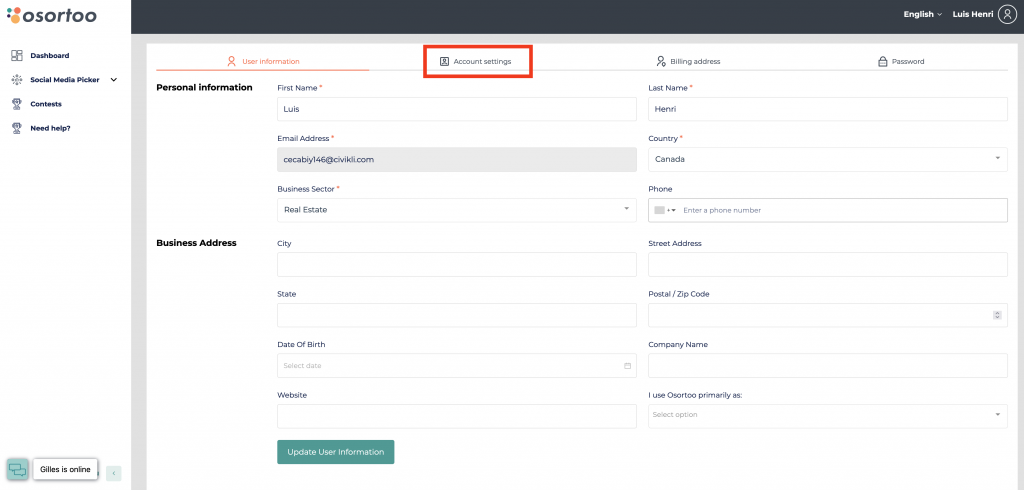 3 – From Account Settings, under the Account information, you will see Delete Account. Click Delete Account to remove account permanently.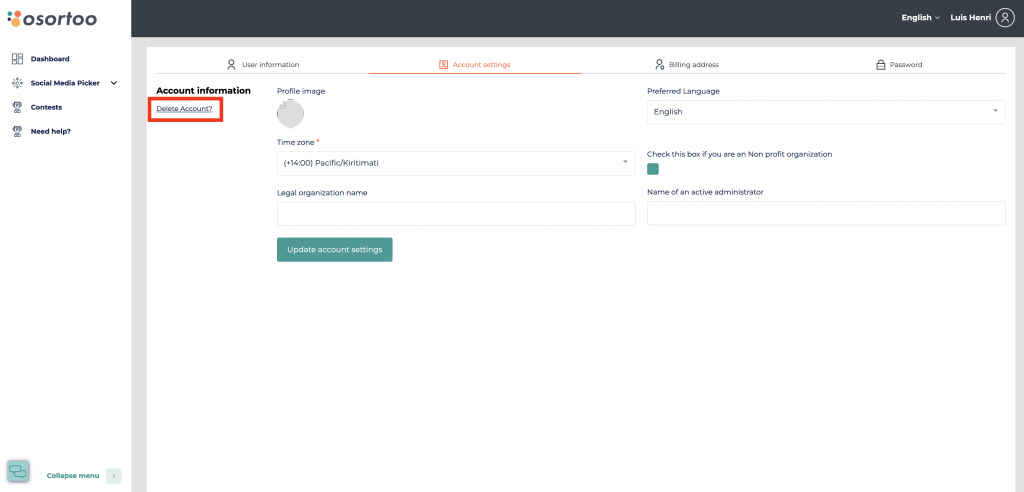 4 – A pop-up screen will appear to confirm this action. Kindly click YES to complete the process.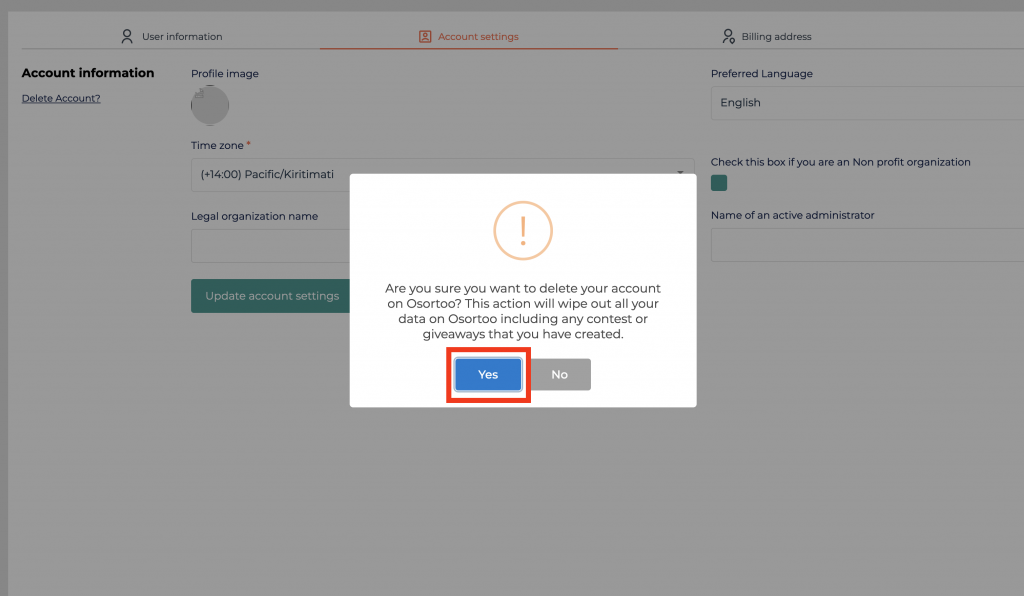 And that's it! Account is no longer active in just few clicks.
Was this article helpful?