Export all the comments your followers have left by setting up the whole Instagram, Facebook or MultiPlatform Giveaway.
At the bottom of the filters click Export.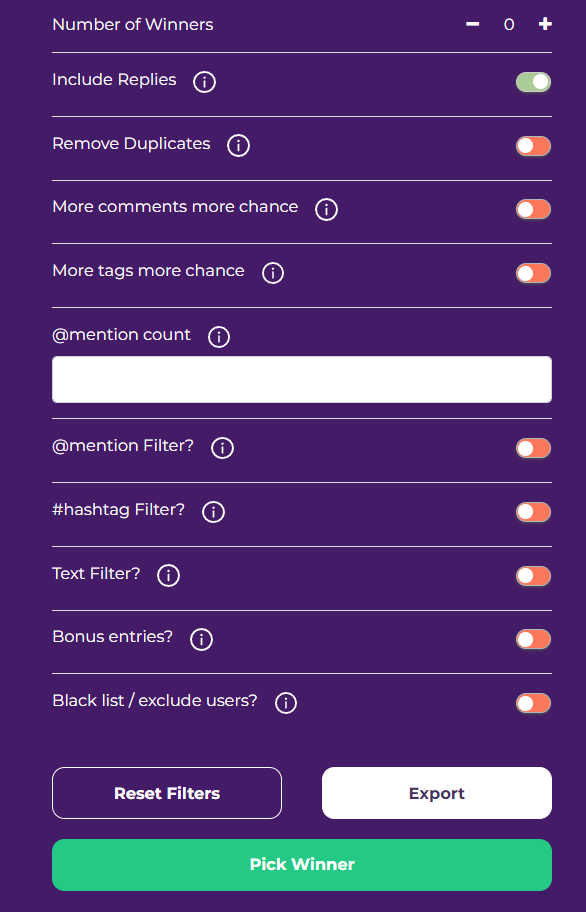 Excel Spreadsheet (.xls) will be downloaded to your computer with all the comments you have received on the selected posts.
Was this article helpful?