Whether it's because your winner doesn't meet the requirements to enter your contest or because you want to disqualify them, you can re-select one or more new winners at any time.
To re-select a winner simply go to all your "previous giveaways".
Find your giveaway for which you want to redraw a winner and click on the 3 dots at the right top corner, then select redraw and follow the steps.
The filters you have already applied to the draw remain the same. You have unlimited re-draws for every giveaway by Osortoo.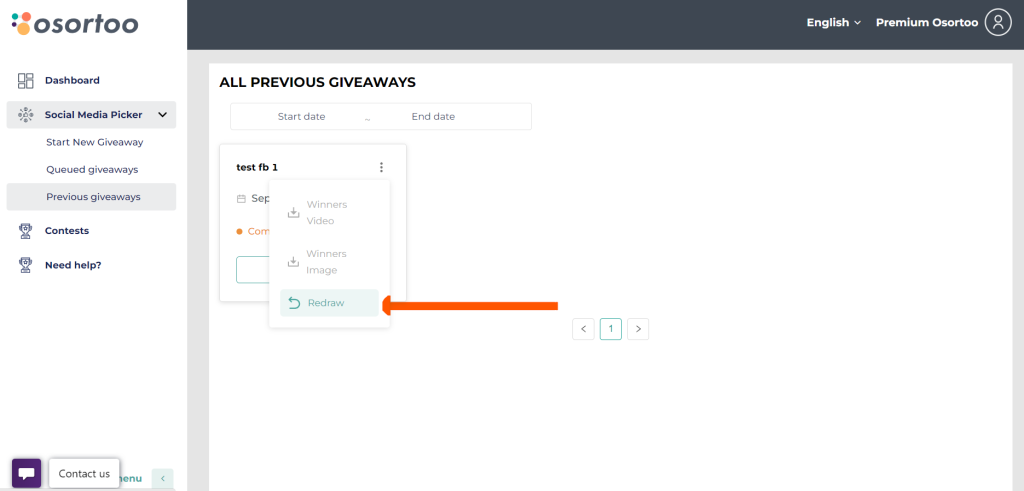 Was this article helpful?