To import entries/participants on your project go to Participants tab.
Warning: To Import entries you first have to Publish your project.
You can add one participant at a time by clicking on "Add participant".
Or you can add a list of participants by clicking on "Bulk upload"
Find your xls. file localy on your pc and upload it.
Now you have all your participants imported in your project. You can see all the details about them. On the bottom you have navigation menu that can take you to other pages.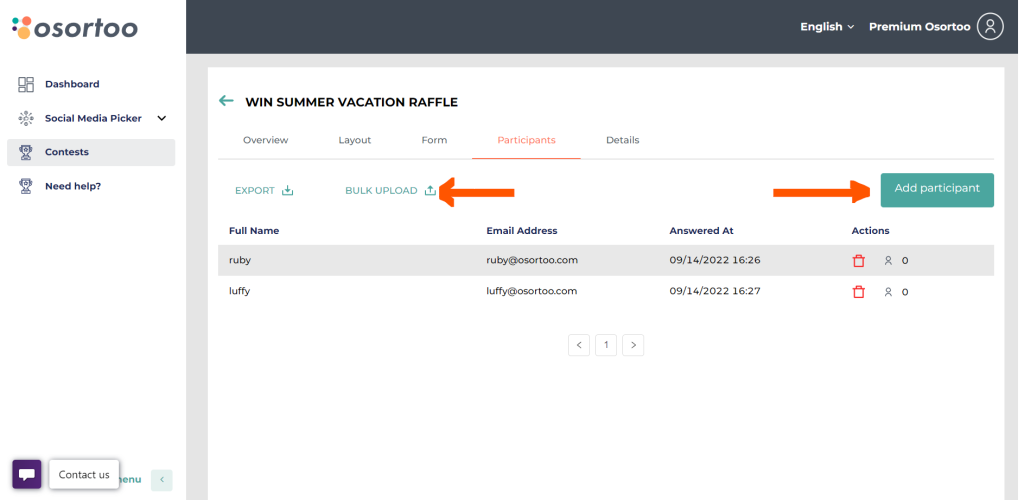 Was this article helpful?